Want to know who the most famous Golden Retrievers in the world are?
Some Golden Retrievers are world-record holders, social media sensations, famous actors' pets, famous actors themselves, or local heroes.
And in this post, you'll see a list of the 20 most famous Golden Retrievers in the world.
Just be careful…
If you thought Justin Bieber was a heart-stealer, watch out for these gorgeous pups.
Most Famous Golden Retrievers
Here's a list of the most famous Golden Retrievers listed in alphabetical order:
Augie, The World's Oldest Golden Retriever
On August 24, 2020, Augie became the first Golden Retriever to hit 20 years old, making her the oldest Golden Retriever in history.
She was rescued by Jennifer and Steve and lived with her golden retriever siblings, Sherman, Belle, and Bruce.
Baxter Reynolds
Above is a picture of the coolest, most handsome guy in the world and his best friend, Ryan Reynolds.
Buddy
Buddy, also known as Air Buddy, is the dog who starred in the 1997 Disney film, Air Bud.
And not only did he star in Air Bud, but he also starred in Full House.
Brinkley
No Rom Com would be complete without an adorable dog, and that's where Brinkley, the Golden Retriever in You've Got Mail, comes in.
Charlie, The World's Loudest Barker
In 2012, Charlie, a Golden Retriever from Australia, set the world record for loudest bark.
His bark was recorded at 113.1 decibels, which is about as loud as a chainsaw!
Crocus, Cowslip & Primrose
Crocus, Cowslip and Primrose were the three puppies in the first breed of Golden Retrievers back in 1868.
They were born to Nous, a Wavy-Coated Retriever, and Belle, a Tweed Water Spaniel.
Rumors have it that there was a fourth puppy, Ada, but who knows if that was true…
(Check out the myths about the history of Golden Retrievers here.)
Elle Harris
This cute girl is the beloved Golden Retriever of Neil Patrick Harris and his family.
Finley Molloy, Tennis Ball Hoarder
Finley set the record for most tennis balls a dog has carried in their mouth with 6!
What a noble accomplishment! Great job Finley.
Gary Fallon
The picture above from Jimmy Fallon's Instagram shows him and all his favorite girls, especially his English Cream Golden Retriever, Gary.
Kevin
If you're looking for some good LOLz, check out Kevin on the Gram.
He loves food, is a pro snuggler and babysitter, and has the coolest hat I've ever seen.
Liberty, The First Dog
In the fall of 1974, Liberty was given to President Gerald Ford.
She lived in the White House with her family and even had a litter of puppies while serving as the First Dog.
Marshall Rogan
Marshall Mae Rogan is Joe Rogan's Golden Retriever, but with over 700k followers on the Gram, he's building quite a following of his own!
Looking forward to listening to the Marshall Rogan Experience on Spotify soon.
Mississippi Golden Gurls
These three adorable gurls have quite the following on Facebook and Instagram.
They love treats, playing hide and seek, and hanging with their mama.
Check out RowanOak, Remi and Idgie Ruth on Instagram.
Nash
Shawn Johson's handsome red Golden Retriever Nash has the whole world doing flips for him.
Rookie The Bat Dog
Rookie, the bat dog for Trenton Thunder, comes from a long line of bat dogs.
His father, Derby, and grandfather, Chase, were also bat dogs for the former Yankee minor league affiliate team.
You can follow Rookie on Instagram.
Shadow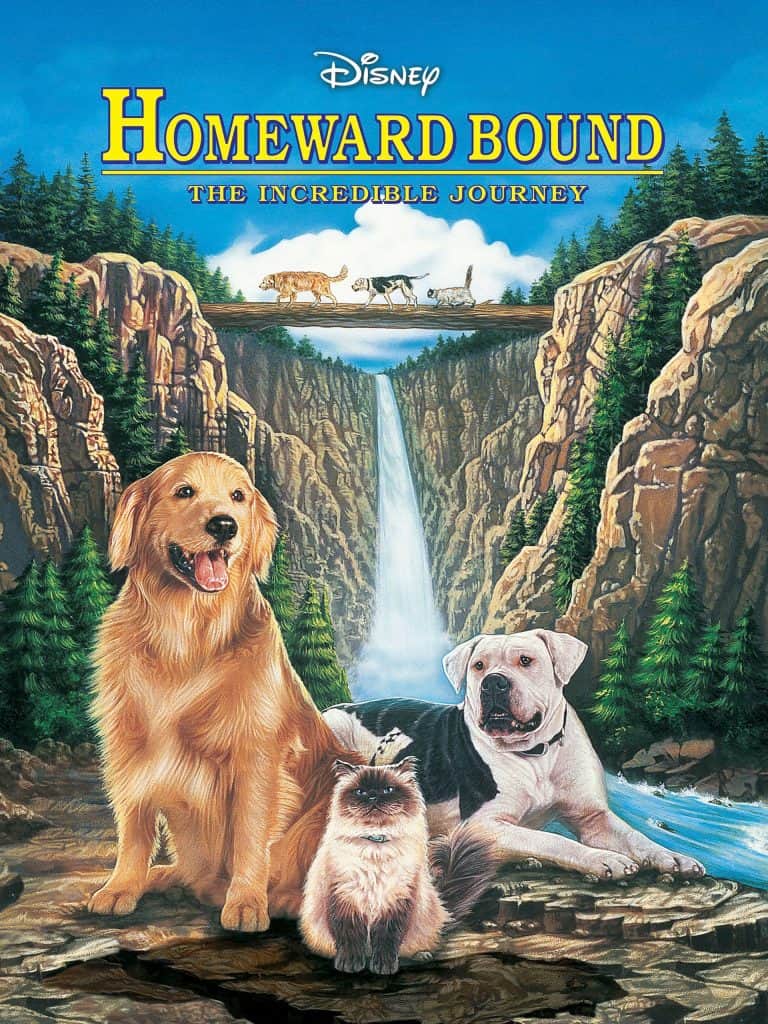 Shadow is the wise Golden Retriever from Homeward Bound.
Todd, Rattlesnake Conqueror
On an evening walk, Todd jumped in front of his mom to protect her from an unseen (to her) rattlesnake.
He got bit on the face, but she rushed him to the hospital and he made a full recovery.
The rattlesnake was camouflaged with the sidewalk and his mom, Paula Goodwin, said she would've gotten bit if it wasn't for Todd.
Tucker Budzyn
The most famous Golden Retriever in the world is Tucker Budzyn.
As of the time of this writing, he has over 20 million followers between Facebook, Instagram, YouTube, and TikTok.
He's so famous, that in 2021, the most popular name for Golden Retriever puppies was Tucker.
Victory, The First Dog
Along with Liberty, Victory was also a President's Golden Retriever.
Victory was owned by Ronald Reagan, but stayed at home to live on his ranch in California while he was in office.
Watson & Kiko
If you're looking for the world's most pure relationship, here it is.
Watson and Kiko are best friends.
Watson loves to hug Kiko, who's a tripawd after beating cancer.
Up And Coming Famous Golden Retrievers
Did I miss any Golden Retrievers in this list?
Which of these pups is your favorite?
Let me know down in the comments!
If you want to see if a Golden Retriever is right for you, take the Golden Retriever Quiz here.
And if you liked this article, you'll love this post about 63 Golden Retriever facts you probably didn't know.
Related articles: